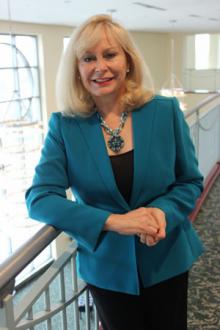 A letter from Kathy Thompson, owner of Quilters Dream Batting
At the age of 32, my wonderful son, Josh, was diagnosed with ALS (Lou Gehrig's disease). In two years, the disease has taken Josh from a strong, happy, athletic young husband and new father to being completely paralyzed – unable to eat, speak, or move. He is on life support. To say his diagnosis and this experience have been devastating is a true understatement. It was shocking to learn that a disease that was discovered well over 100 years ago has absolutely no treatment or help available. Scientists still do not know the cause and do not understand the cascade of damage.

At first we thought ALS was rare, but it is the most common neurological disorder. Every 90 minutes an America is diagnosed with ALS, and every 90 minutes an American dies of ALS. Complete paralysis (referred to as a "Glass Coffin") and death are so rapid that the there is very little interest in research for ALS – as it is not deemed profitable. Most ALS patients become paralyzed and die within 6 months to 5 years of being diagnosed. For an unknown reason, more and more young people are getting ALS. The US military has also been particularly hard hit and ALS is now considered part of the Gulf War Syndrome. Today there is an estimate 35,000 to 50,000+ Americans living and dying from ALS.

Still reeling from the shock and desperation of my son's diagnosis and the terrible losses and heartbreak that he has experienced, our family decided that the best way we can honor Josh and other devastated families is to help raise awareness, help raise money for research, and reach out to help underserved ALS patients.

Sponsoring a quilt donation program and quilt contest is something I feel very strongly about. When I contacted the Virginia director of the ALS Association, she was thrilled (coincidentally she is an avid quilter!) We are hopeful that the "Hopes and Dreams Quilt Challenge" will soon be an important annual event in an effort to help raise awareness, warm the hearts and laps of suffering and forgotten ALS patients, and raise research money along the way.

Sincerely,
Kathy Thompson (Josh's Mom)